Physiotherapy in Lower Sackville for Knee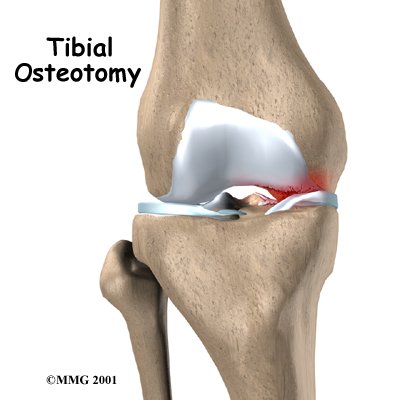 Welcome to Bedford-Sackville Physiotherapy Clinic Inc.'s patient resource about Tibial Osteotomy.
Knee osteoarthritis often affects only one side of the knee joint. When this occurs, realigning the angle made between the bones of the leg can shift your body weight so that the healthy side of the knee joint takes more of the stress. The procedure to realign the angles of the lower leg is called a proximal tibial osteotomy.
This guide will help you understand:
what your surgeon hopes to achieve with the procedure
what happens during the surgery
what to expect after your operation
Related Document: Bedford-Sackville Physiotherapy Clinic Inc.'s Guide to Osteoarthritis of the Knee