Physiotherapy in Lower Sackville for Lower Back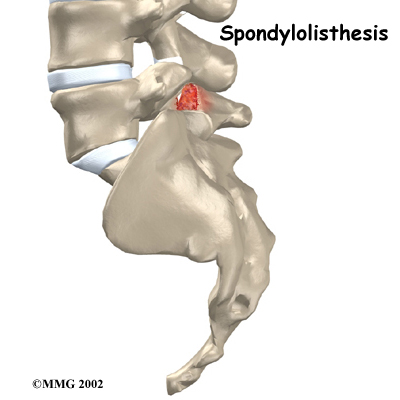 Welcome to Bedford-Sackville Physiotherapy Clinic Inc.'s patient resource about Lumbar Spondylolisthesis.
Normally, the bones of the spine (the vertebrae) stand neatly stacked on top of one another. Ligaments and joints support the spine. Spondylolisthesis alters the alignment of the spine. In this condition, one of the spine bones slips forward over the one below it. As the bone slips forward, the nearby tissues and nerves may become irritated and painful.
This article will help you understand:
how the problem develops
how doctors diagnose the condition
what treatment options are available