Physiotherapy in Lower Sackville for Shoulder Issues
Welcome to Bedford-Sackville Physiotherapy Clinic Inc.'s resource about shoulder dislocations.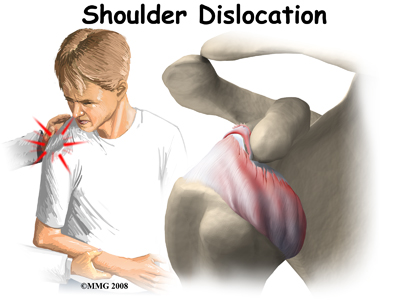 A shoulder dislocation is a painful and disabling injury of the glenohumeral joint. Most dislocations are anterior (forward) but the shoulder can also dislocate posteriorly (backwards). Inferior and posterolateral dislocations are possible but occur much less often. The specific type of dislocation is based on the position of the humeral head in relation to the glenoid (shoulder socket) at the time of the diagnosis.
This guide will help you understand:
what parts of the shoulder are involved
how the problem develops
how health care professionals diagnose the condition
what treatment options are available
what Bedford-Sackville Physiotherapy Clinic Inc.'s approach to rehabilitation is